Gimlet – About Us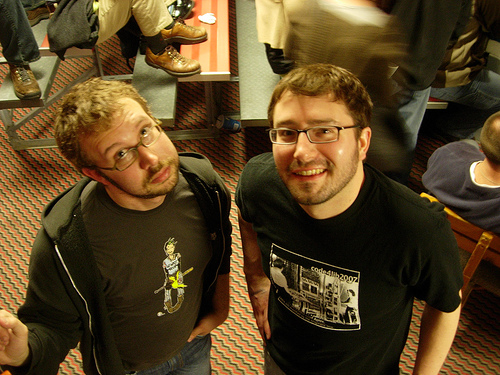 Sidecar: Nate and Eric at the Mad Rollin' Dolls
Gimlet is a happy product of Sidecar Publications, LLC. We're a startup from Madison, Wisconsin dedicated to customer excellence.
If you're from the Library world, you might recognize some of the bones of this application. That's because Eric and Nate , the co-founders of Sidecar, built Libstats Over the years, we've counted 54 universities, colleges and public libraries who are running that open-source product.
We've also talked to a lot of people who can't run Libstats because their IT department just can't do it— they don't have enough time, server support costs too much, or it's just not a priority. That's why we made Gimlet and that's why it's priced so low. We want everyone to have access to software that makes their job better.
A few of our favorite things