For Our International Friends
¿Hablas español Gimlet? ¡Sí! Parlez-vous français Gimlet? Oui!
Today, we're proud to offer Gimlet in two additional languages: Español (Spanish) and Français (French).
Internationalization
Our latest work opens Gimlet up to new languages, which has been a goal of ours for years. This work is called internationalization. The art of application localization. The process of making Gimlet available to people in more than just US-based English.
Internationalizing Gimlet took quite a bit of effort. As you might imagine, language easily buries its head deep into a web application. It lives in the code that renders a webpage, it makes date and time assumptions, it controls calendar behavior, drives notifications… it's almost instantly everywhere. Removing it takes time. But as the work progressed, and the English words and sentences were extracted from Gimlet, the list of translations slowly grew, and the work became thrilling.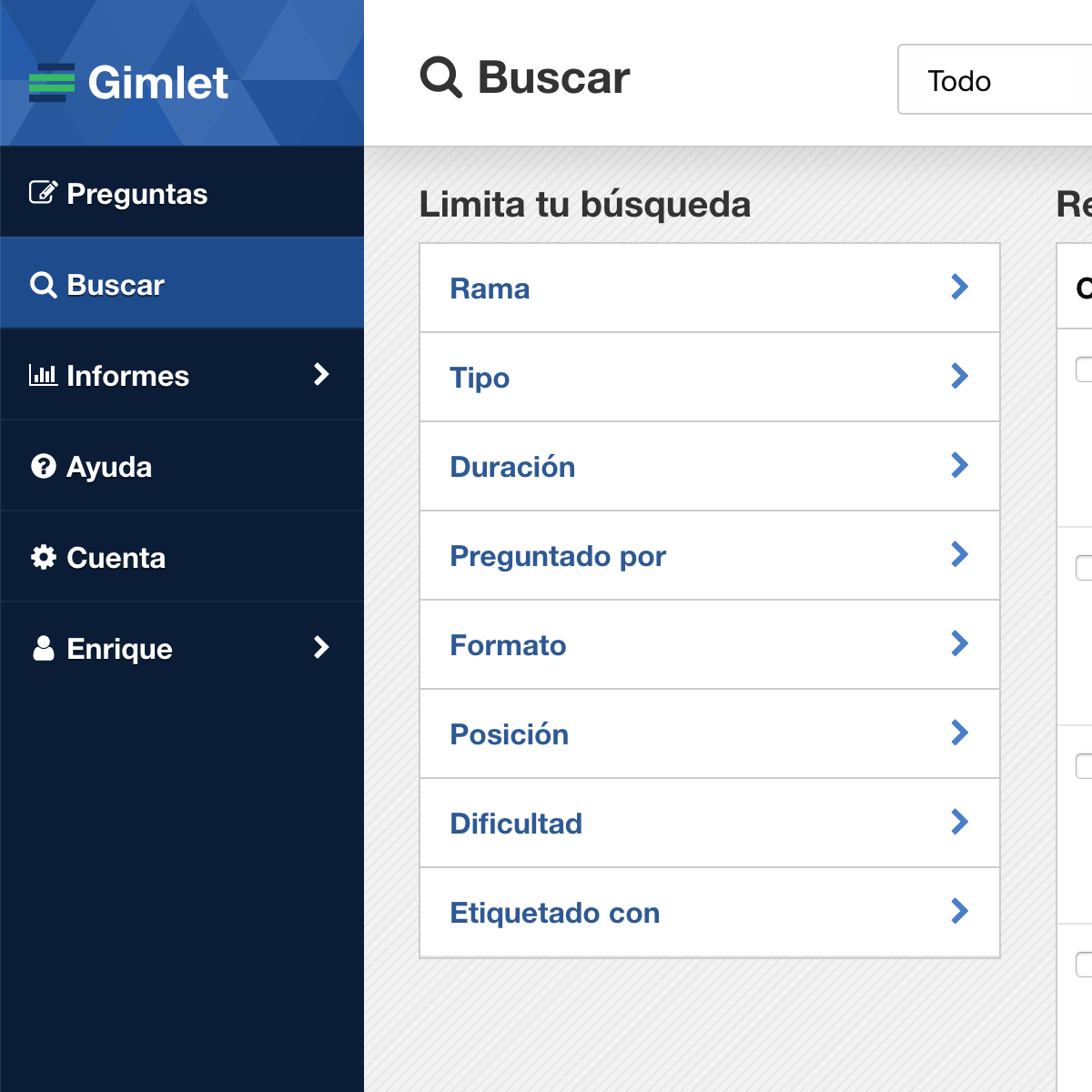 La Fortuna de un Viajero
I've been fortunate to travel internationally in my life. I visited France once and fell utterly in love with Paris. It was instant and unforgettable. I've been lucky enough to visit Montréal three times! That city amazes me for its cool energy, for how quickly you can make friends. And, I've been to Mexico many times, too. Not just border towns, but trips down the Baja peninsula to wander through the rich culture, enjoy the seafood, and marvel endlessly at the Pacific.
Everywhere I travel, I try hard to learn important pieces of the language, but even with lots of practice it never really sticks. I'm no polyglot. Perhaps I'm just too old. I find it much more natural to smile, shake hands and share a laugh, than work through translations in my mind. I'm immediately a friend to everyone, but my mind's tongue is just a fool.
Gimlet's ability to easily exist in another language is the voice I wish I had abroad. No fumbling over questions. No problem recalling answers. Instant and simple and almost magical. I'm entirely envious.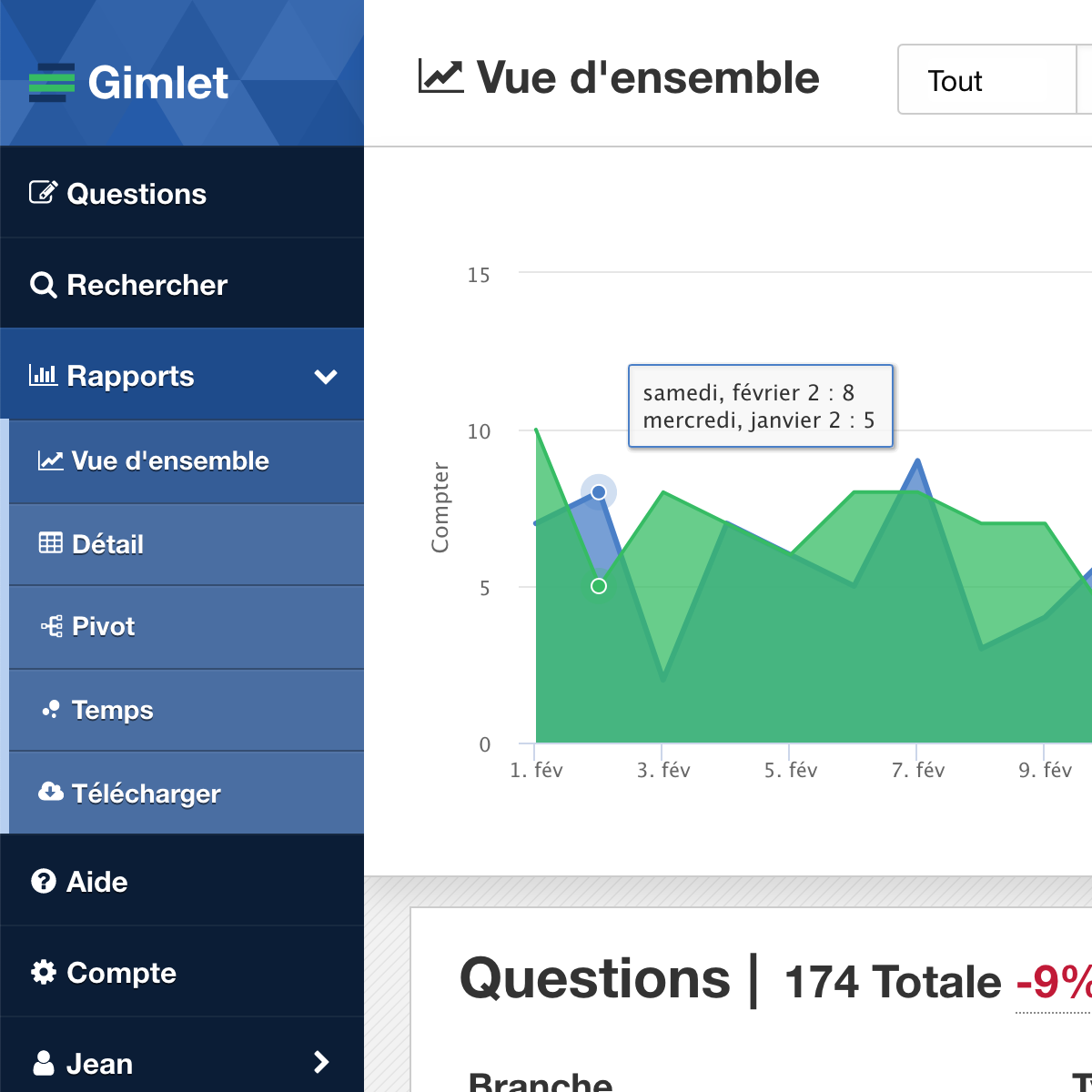 Statistiques de Bureau Simples
I hope our translation work for Gimlet can truly help many new libraries. I hope our Español translation of Gimlet can help bibliotecas españolas o mexicanas better highlight their essential value to their community. I hope providing Gimlet in Français makes les bibliothèques françaises ou québécoises happier every day they use the service.
Yes, Gimlet is a business, and we're consciously opening ourselves up to more markets, but much more important to us than making money is being here for the good of libraries. Helping more libraries and service desks, here and abroad, is the driving force behind this effort.
Select Your Language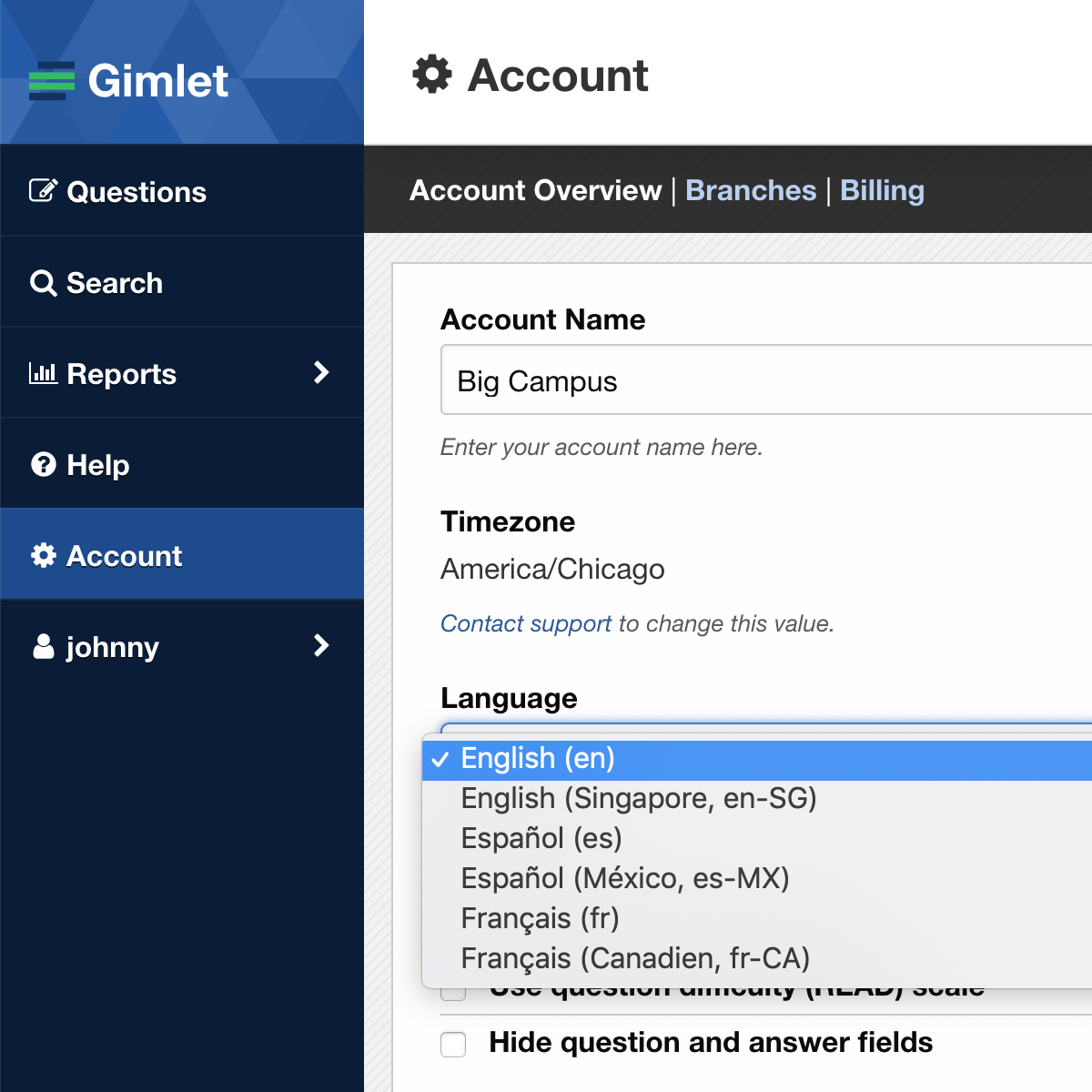 To change your default language in Gimlet, account administrators can visit the "Account" tab, and select their preferred Language.
Please Note
All Gimlet administrative pages remain available in English only, but the core non-admin pages like data entry, search, and reports are all fully translated. Also, our translations are still being validated by clients, so if you spot anything particularly silly, please let us know. We will gladly accept any improvements people suggest.
Seeking Library Partnerships
We're actively looking for a few library partners in Mexico or South America to adopt Gimlet.
If you know anyone there who would benefit from Gimlet, please let us know. We'll provide service for free in exchange for helping us better understand their local needs. Please contact us directly at support@gimlet.us.
Feedback
Lastly, if you have any feedback or want to see Gimlet in any other languages, please let us know. Have Gimlet, will travel.
Cheers! (en) / ¡Saludos! (es) / Santé! (fr)
– Eric for Gimlet HQ